It's December 26th, and you know what that means–Christmas candy clearance! Check the seasonal aisle of your Walgreens for 50% off Christmas candy. As always, clearance items and prices may vary significantly by store.
Russell Stover Candy Singles $0.39 (reg. $0.79)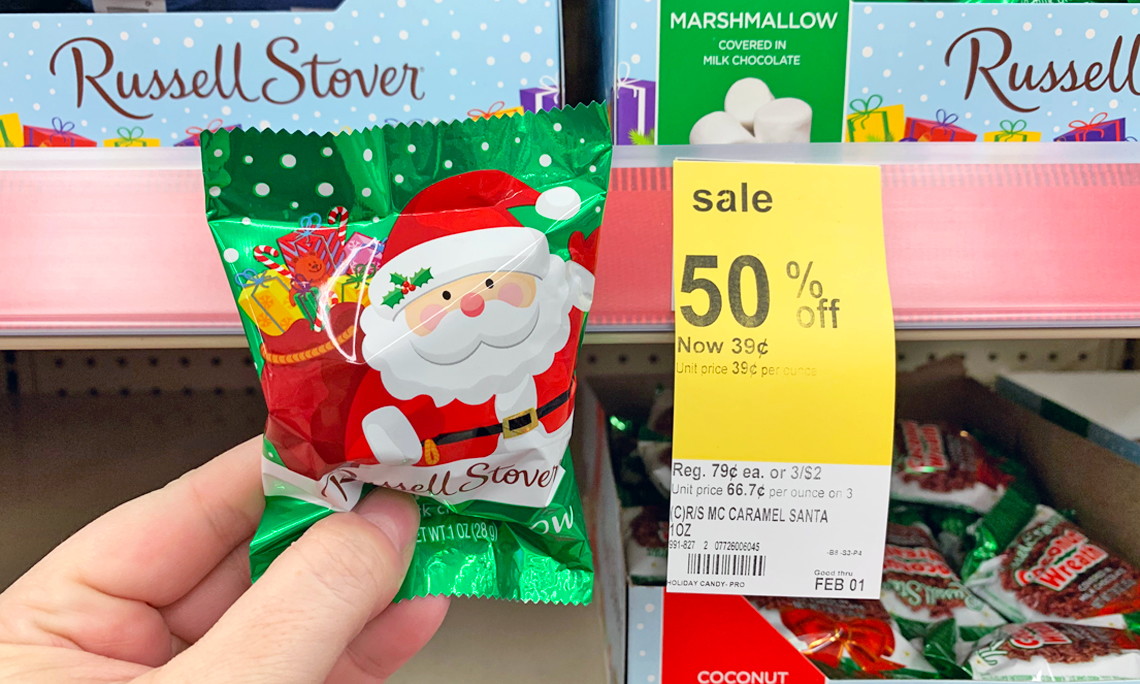 Palmer Chocolate Mesh Bag $0.49 (reg. $0.99)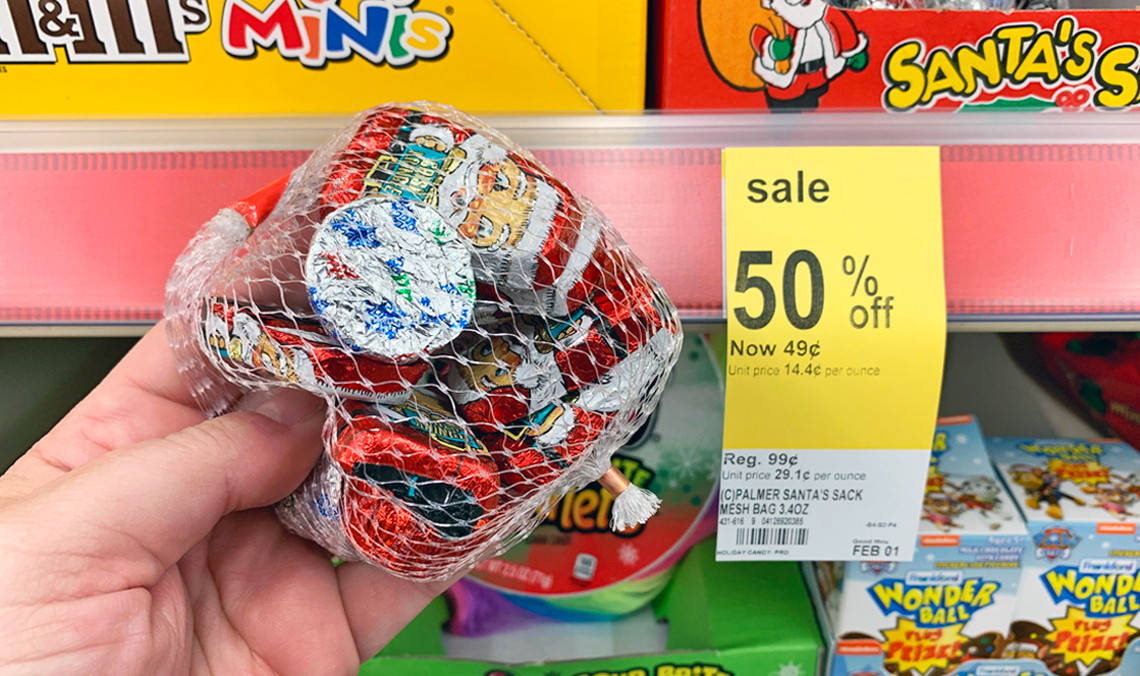 JoyBrite Candy Canes $0.99 (reg. $1.99)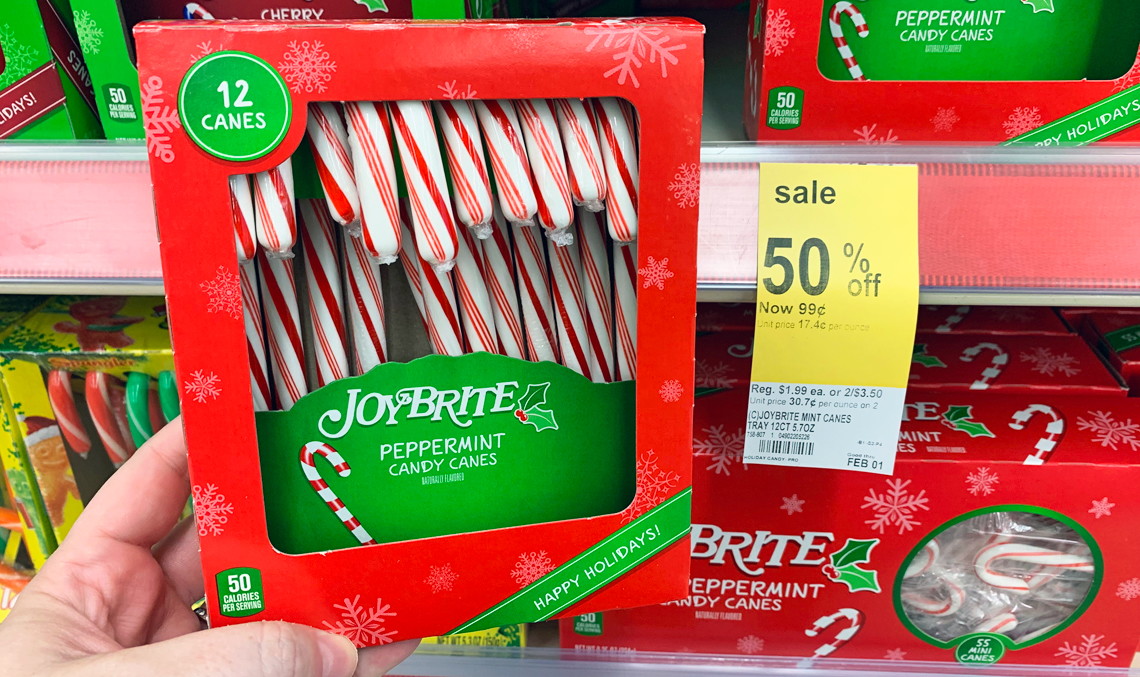 Miniatures Filled Candy Canes $1.49 (reg. $2.99)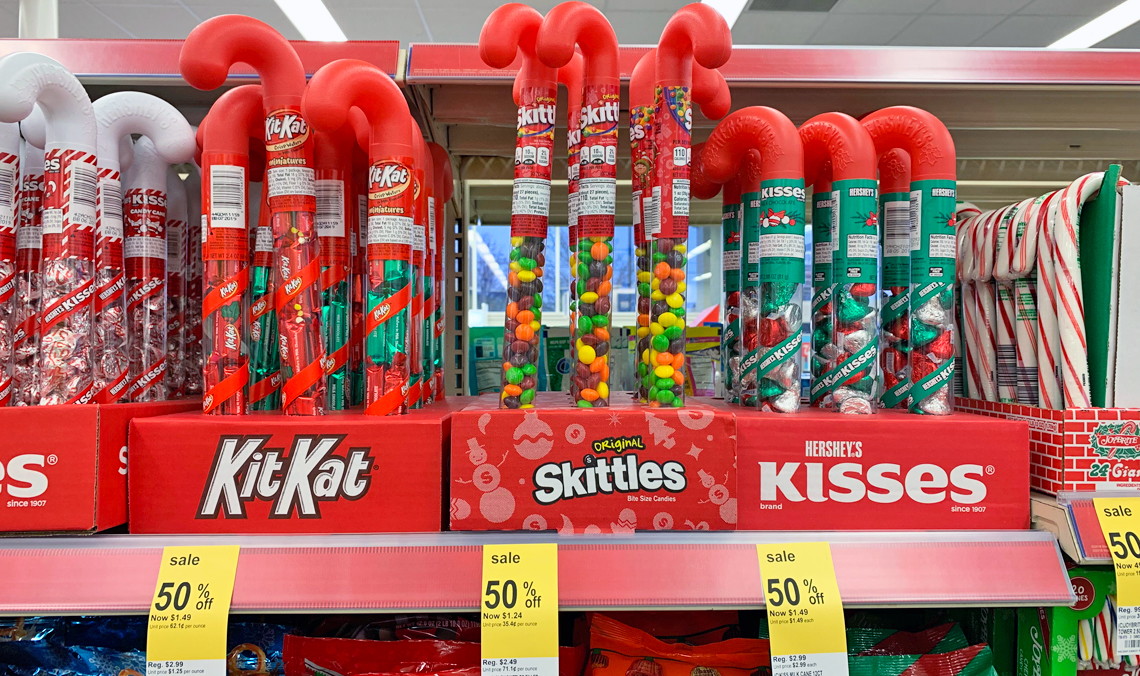 Hershey's Kisses Candy Bags $1.99 (reg. $3.99)
M&M's Candy Bags $2.14 (reg. $4.29)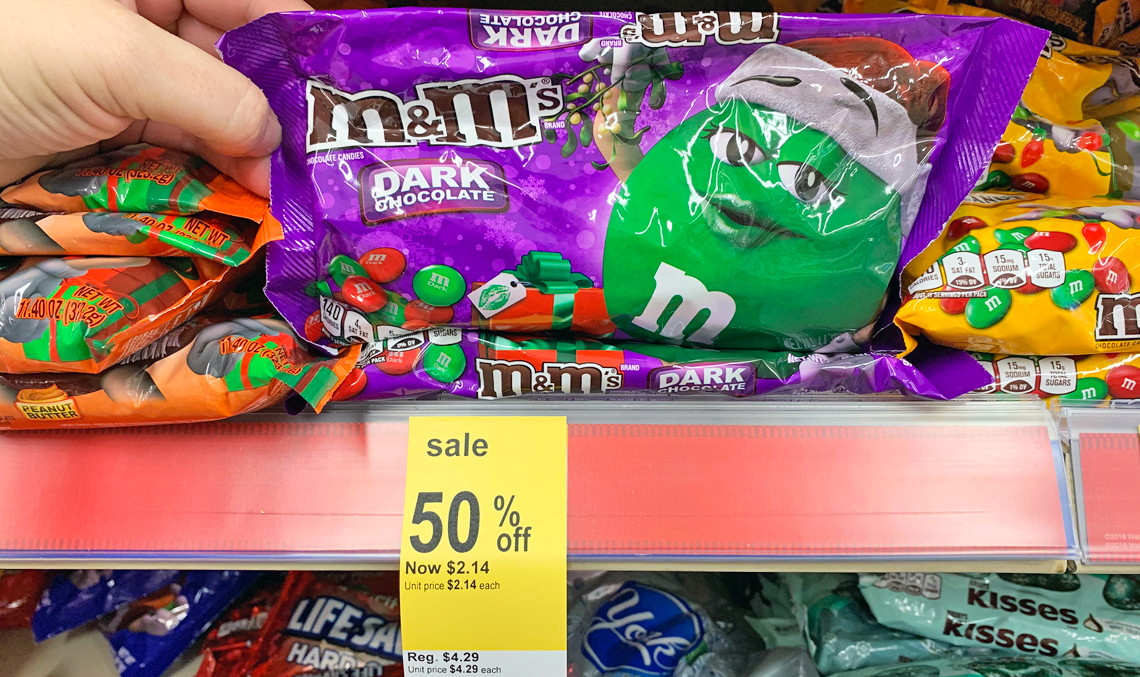 Russell Stover Chocolate Box $2.49 (reg. $4.99)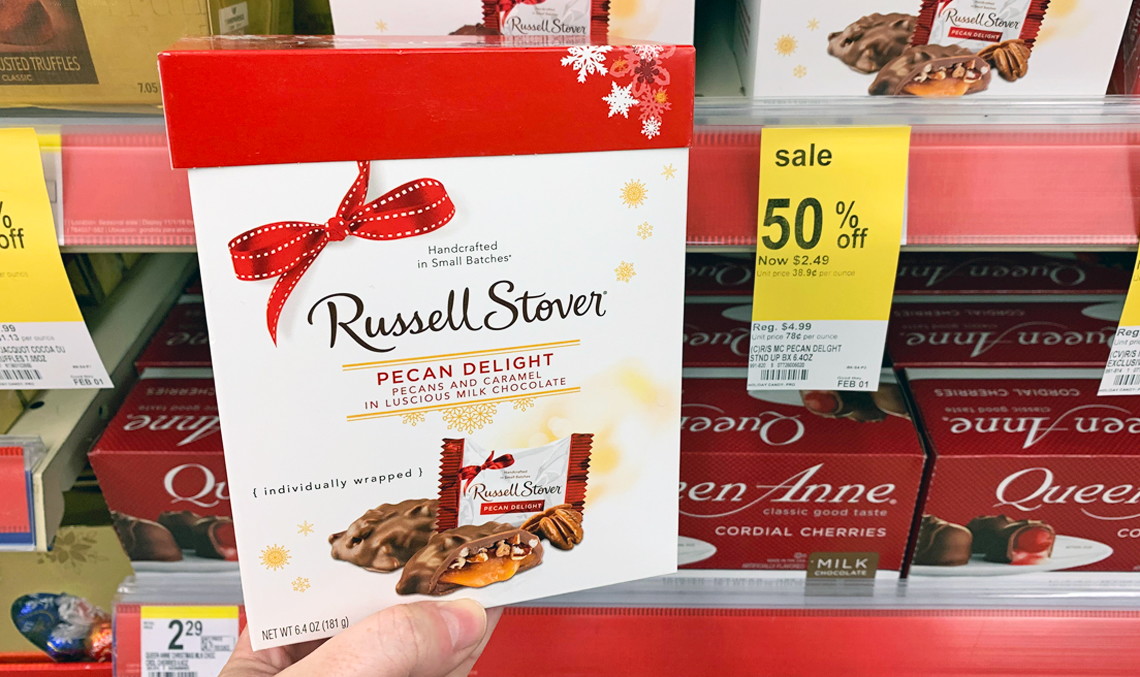 Godiva Chocolate Box $4.99 (reg. $9.99)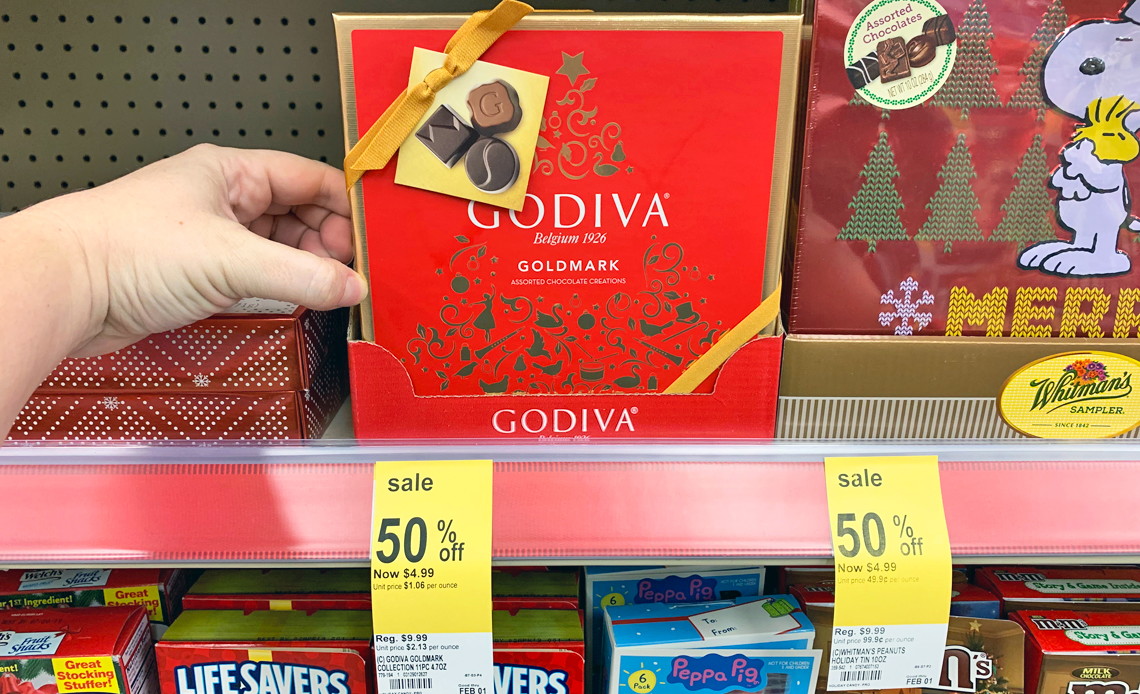 Snickers or Twix Yard Stick $8.49 (reg. $16.99)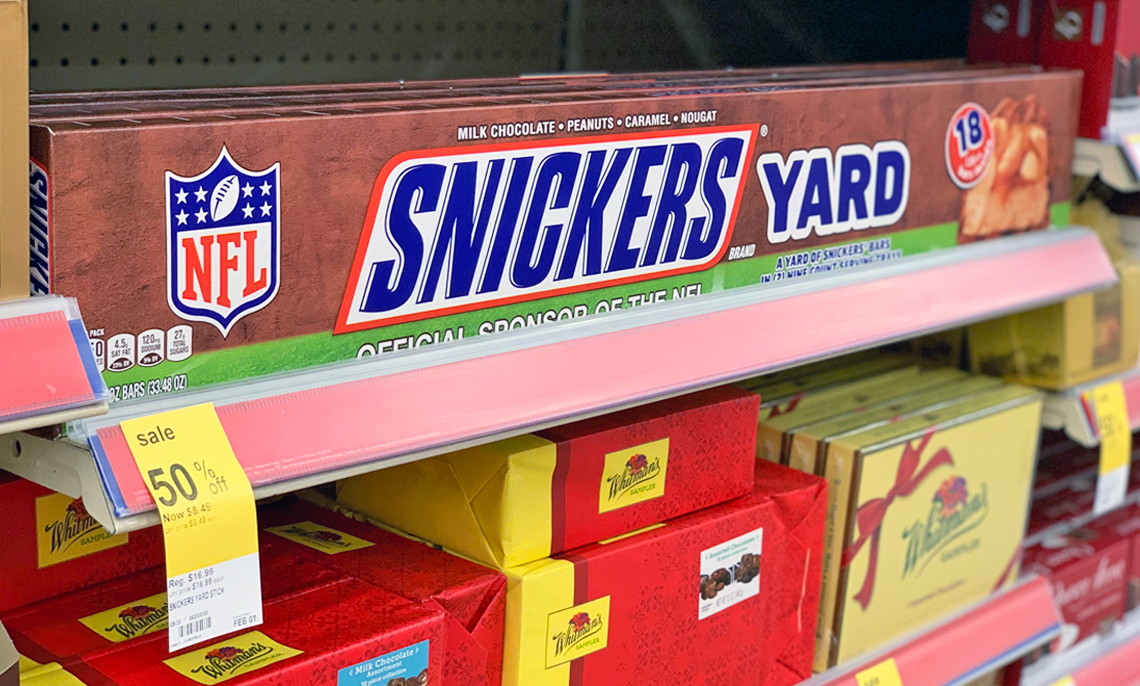 The post Christmas Candy Clearance at Walgreens: Pay as Low as $0.39! appeared first on The Krazy Coupon Lady.
Original content © The Krazy Coupon Lady https://thekrazycouponlady.com/2018/12/26/christmas-candy-clearance-at-walgreens-pay-as-low-as-0-39